PTE Academic: Now Shorter and Better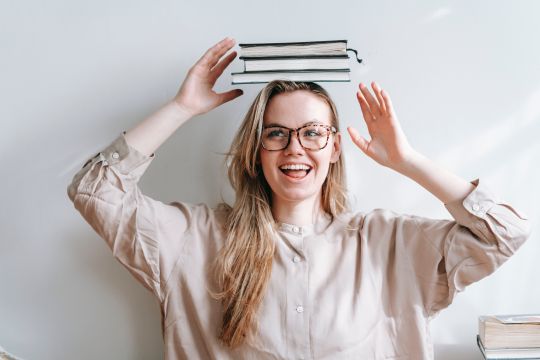 As a future international student, you should already know that almost all English-taught degrees require candidates to pass — you've guessed it — a language test.
And Pearson's PTE Academic is among the most popular English language exams out there. The good news? From November 16th, 2021, it got even better. Want to know in what ways?
Let's find out!
PTE Academic, the most unbiased English proficiency test in the world
Old structure of the PTE Academic test
The first section, Speaking and Writing, took around 77–93 minutes. It was followed by Reading (32–41 minutes) and finally by Listening (45–57 minutes).
In total, it used to take around 3 hours to finish the test, and candidates had an optional 10-minute break between Reading and Listening.
New structure of PTE Academic
Speaking and Writing: 54–67 minutes
Reading: 29–30 minutes
Listening: 30–43 minutes
So, what else has changed?
The exam is much shorter! Now, it only takes 2 hours to complete, making it the shortest English language test when compared to IELTS Academic (2 hours and 45 mins) and TOEFL iBT (3 hours).
You'll need to answer fewer questions. Hurray! Instead of 70–82 questions, test takers only need to answer 52–64.
Optional break is gone. With the new test being so short, there's no need for the optional break.
The Score Report has replaced Enabling Skills with Skills Profile. In this new section, you'll see how well you rank in areas like open response speaking and writing, extended writing, reproducing spoken and written language, etc.
The Skills Profile section also includes personalised recommendations that can help you polish your language skills.
The best part is that higher education institutions (HEI) don't have access to this section. They only see the Overall Score and the Communicative Skills. This section is only designed to help you.
What does this new PTE Academic mean for future candidates?
In short, the new format of the PTE Academic test brings out a lot of advantages without changing the basics. That means you won't be affected in any negative way by the new changes. In fact:
You can still prepare for the 2-hour PTE Academic just like you would for the 3-hour test.
You'll need to answer the same type of questions at the same difficulty level.
The test will evaluate the same essential English language skills.
The new PTE Academic is still accepted by over 3,000 institutions.
The scoring scales haven't changed, and neither has the scoring methodology.
The price for PTE Academic is the same (between 200–255 USD based on region).