PTE test opens doors for nurses in the United States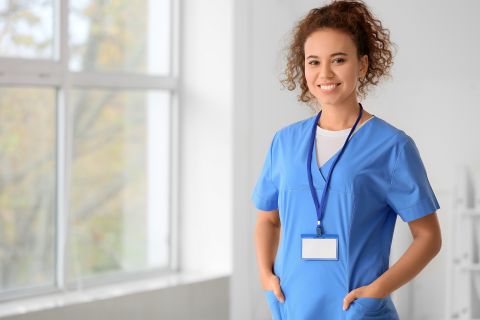 Pearson, the world's premier educational company, has made an exciting announcement regarding the availability of its Pearson Test of English (PTE) Academic. Now, individuals from all corners of the world aiming to pursue careers in nursing and other healthcare-related roles in the United States have the opportunity to take this test.
This development comes as a result of the Health Resources & Services Administration (HRSA), a branch of the U.S. Department of Health and Human Services, including PTE in its list of approved English language testing services for foreign healthcare professionals.
The PTE Academic exam is now accessible to those aspiring to work in the United States within seven specific non-physician health professions. These professions encompass registered nurses, licensed practical or vocational nurses, as well as clinical and medical technicians, among others.
Giovanni Giovannelli, President of English Language Learning at Pearson, expressed his enthusiasm for this significant milestone, stating, "We are aware of the immense demand for nursing professionals worldwide, with an estimated three million overseas healthcare workers seeking opportunities in the U.S. in 2021. The United States is a highly sought-after destination for foreign healthcare workers, drawing individuals from countries such as the Philippines, India, Nigeria, Jamaica, and Mexico. With this in mind, we are delighted that HRSA has recognized PTE Academic as an English language test, further enhancing career prospects for nurses pursuing opportunities in the USA."
In addition to HRSA's approval, PTE Academic has now been incorporated into the verification system of CGFNS International. CGFNS International is a nonprofit organization dedicated to assisting foreign-educated healthcare professionals in pursuing their desired careers in the country of their choice. This organization holds the exclusive approval from the United States Department of Homeland Security to validate the credentials of foreign healthcare professionals seeking occupational visas in seven distinct healthcare professions.
Furthermore, PTE can now be used by state Boards of Nursing in the United States that recognize the test for licensure purposes.
As part of their visa application process, healthcare professionals can take the PTE Academic test at any of the 87 test centers situated across the United States or choose from over 380 centers in 115 countries globally.
PTE Academic enjoys international recognition, being accepted by various medical agencies worldwide, including the Australian Health Practitioner Regulation Agency (AHPRA), the Australian Nursing and Midwifery Accreditation Council (ANMAC), and the Graduate Entry Medical School Admissions System (GEMSAS). This expanded recognition opens doors for healthcare professionals to pursue their aspirations on a global scale.