PTE Academic Is Now Available Online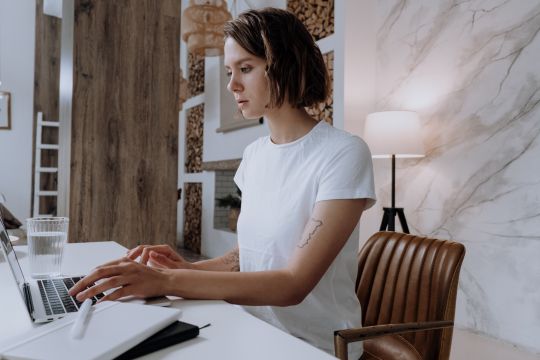 We have great news for those of you who couldn't take the PTE Academic test due to the pandemic and travel restrictions. Pearson has recently launched PTE Academic Online!
But what is this online version, and where does it stand when compared to the regular PTE Academic? Let's find out!
What is PTE Academic Online?
PTE Academic Online is the same PTE Academic exam you would normally take at a certified testing centre. There are no differences regarding the test format, types of questions, difficulty, scoring, etc.
You can take PTE Academic Online from anywhere* you want as long as you have an internet connection, a wired headset, a webcam, and a space free of noise and distractions.
The main differences between PTE Academic Online and PTE Academic are:
At the time of writing this article, PTE Academic Online cannot be used for visa or migration purposes.
Institutions that accept PTE Academic don't necessarily accept PTE Academic Online. You need to check if your university or college does. The list of higher education institutions (HEI) that do is constantly growing.
* Right now, candidates cannot take PTE Academic Online in Iran or Cuba. In China, the test will only start rolling out in 2022.
What is the format of PTE Academic Online?
PTE Academic Online follows the same format as the regular PTE Academic test. We're talking, of course, about the new format launched on November 16th, 2021, which shortened the test to 2 hours instead of 3:
Speaking and Writing: 54–67 minutes
Reading: 29–30 minutes
Listening: 30–43 minutes
Learn more about the new and shorter PTE Academic.
PTE Academic, the most unbiased English proficiency test in the world
How does PTE Academic Online work?
PTE Academic Online works like other secure online tests. You will take it using a computer connected to the internet, a webcam, and a wired headset. Pearson uses its industry-leading OnVUE software to lock your browser and prevent other possible attempts to cheat or use unauthorised materials and applications.
A protector (exam invigilator) will be on the other side of the connection, ensuring that:
all security standards are met
you understand how the entire process works
all your questions are answered before the test
live chat support is available if needed
Requirements for PTE Academic Online
official ID or passport
a quiet room/location free of interruptions
a reliable computer or laptop
a stable internet connection
a wired headset with microphone (Bluetooth not allowed)
a webcam
How much does PTE Academic Online cost?
PTE Academic online costs between 165 and 275 USD based on your region.
How to prepare for the PTE Academic Online test?
You can prepare using the same materials, online tests, and other resources available for the regular PTE Academic exam.
Where can you register for PTE Academic Online?
Candidates can book a PTE Academic Online test with just a few clicks on the official PTE Academic website.